They've been singing together for as long as they can remember. In Catholic grade school, they would write down the words to their favorite songs in Music Class, so they could sing them at home while drying the dishes. This was the beginning of the Mazzei Family singing group (later to be known as The Interior Castle.)
* Our dear, beloved mother and member of our singing group, Edith, is now singing before the throne of our heavenly Father. She passed into the arms of Jesus, on March 22, 2012. We miss her terribly, but she sings with us in spirit. Her voice will always be imprinted in the songs on these CDs, as it is in our hearts. To read more about our mother, please visit: "News".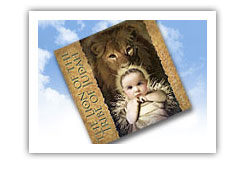 The second Christmas CD from The Interior Castle is a mesmerizing musical meditation. This newest collection sparkles with diversity --- a pleasing variety of traditional carols, classical hymns, original compositions and several endearing Italian songs. Once again, they have added their own beautiful, unique touch to the arrangements. The results are heavenly.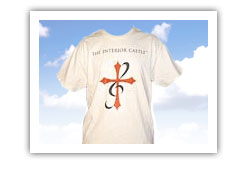 Beautiful T–Shirts are now available displaying our inspirational logo of the mingling of the cross, the symbol of Christ, and the G cleft, the symbol of music.